5 Reasons To Install Front And Rear Dash Cams
I want a Dash Cam…
One of the hot accessories people are adding to their car these days is a front and rear dash cam.
Camera rigs are cheap and you can buy one online for less than $50 with pretty good features.
The camera mount will attach to the windshield (front and rear), dashboard (front and rear), sun visor or rear view mirror.
Some dash cam rigs record the driver and the road simultaneously. I guess this works well for vloggers.
You can get a basic Dash Cam or one that is loaded with:
Full HD
Dual Cameras (front and rear)
G-Sensor
Infrared
microSD slot
Night Vision
Wide Angle
WiFi
Motion Detection
GPS
Phone Apps
And a lot more…
But don't be too surprised if even the basic camera rig has more knobs and buttons than most people can figure out.
Hmm…
Can someone show me where the record button is?
Front and Rear Car Camera System
The cameras are powered by plugging in directly to the 12v accessory jack, a rechargeable battery, and some have a capacitor.
Many cameras are also heat-resistant, which makes sense if you have your rig attached to a windshield in Phoenix.
I'm sure on a hot summer day, the basic camera would get cooked!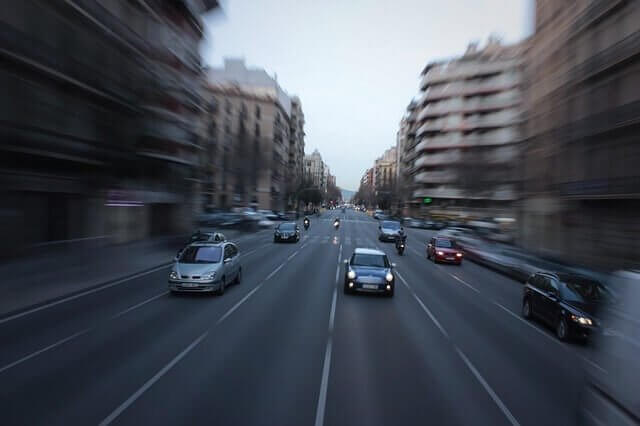 Why are people buying a front and rear dash cams for their car?
I think people are buying dash camera for 5 reasons.
#1. For recording their trips with family while on vacation. You can actually find dashcam videos on YouTube. I saw a funny video of a dad driving in a rainstorm and scaring his kids.
A dash cam is definitely safer than using a cell phone camera to record with. I'm guilty of driving while shooting video with my cell phone. You can find the video here of me recording a monsoon storm.
#2. For recording in case, they are in an accident. Somehow we all think we are better off if we have a video of the accident. But think twice because the video might also work against you.
#4. In case we are pulled over by law enforcement. Unfortunately, recently there has been a rash of videos posted showing less than professional behavior by public servant (I'll leave this one there).
#5. For security purposes. We want to record people hanging out around your car. You can buy a camera that has motion detection so the camera will start recording if anything moves near the sensor. My doorbell camera often records bugs flying around my light…
That's five reasons but I'm sure there are plenty more if we really start to look for them.
I don't have a dash camera in any of my cars but I'm sure one is coming this Christmas.
Yup, that will be another car accessory that I can plug into my 12v accessory jack.
Dash Cam Radar Detector Combo
Before you run out and buy a dash cam, you might want to check if your radar detector already has a camera.
Or better yet, you may want to buy a GPS, radar detector and dash camera combo. That way you can have 2 car accessories running off the same power. And maybe save a few bucks in the process.
Burning Cars…
If you're still not sure if you should buy a dash cam then imagine this.
You and your family decide to leave the Phoenix heat for the weekend and drive up to Flagstaff.
You pack up the car, kids, and spouse and off you go.
But before leaving the driveway, you click on your dash cam and start recording to trip.
At 9 AM the temperature is already above 90 degrees and the car A/C is on max cold.
The kids are playing video games or watching movies on the video display you mounted on the back of the front seats. Yup, more car accessories plugged into you 12v car jacks.
The music is playing low and you are thinking about the first thing you will do when you arrive in Flag.
As you are leaving Phoenix up around the 101, you can see smoke bellowing out of a car up ahead.
The kids and wife ask, "where's all the smoke coming from?"
As you drive closer you can see multiple cars on fire and people are starting to slow down.
The line of cars is growing and you don't want to be stuck so you decide to keep moving.
As soon as you are safely past the burning cars – BOOM, one of the cars explodes!
Then BOOM, the other car explodes!
You just made it in time…
As you arrive in Flagstaff you decide to pull the recording and watch it.
There on the screen, you can see the footage from the rear camera as the 2 cars explode.
Wow, you caught it all on video…
The end.
This seems like an extreme but amazing dash cam videos have been caught by people who were just commuting to work.
If anything, wouldn't it be handy having your camera record footage of the license plate of the hit-and-run car that bumps your parked car at the mall?
Look:
A dash cam is just another way people are accessorizing their cars.
We used to be happy with a good car stereo, now we need:
Car stereo with HD digital display
Premium speaker system and amplifiers
Video displays for the front and rear seats
Radar detectors with GPS tracking
Dash camera for the front, rear, and internal recording
On-board computer systems that have conversations
Car security systems with motion detection and GP tracking
Built-in WiFi for the mobile office
Yup and most of these gadgets are powered by your car's 12v system.
Almost forgot…
Let's not forget the car computer that keeps the vehicle systems working. That's right, engine, transmission, and even tire pressure all talk to the on-board car computer.
If you love gadgets, then for no other reason, you need a dash cam for your car because it's a gadget!
Create Your Own Funny Dash Cam Videos Like This…
Wrap up…
What dashcam should you buy?
We covered car accessories, specifically dash cameras.
You can buy a camera rig from Walmart or on Amazon.
There are even car cams for movie making.
I'm sure there was top-of-the-line dash cams used a lot while filming all the Fast And Furious movies.
Don't get any crazy ideas…
It's your call if you think you need one, or two, i.e. front and rear dash cam.
What I've found during my research is dash cameras are easy to install and operate and can come in handy for personal or professional use.
DIY Tip:
Did you know car accessory jacks don't require the ignition to be on for the jack to be active? Now you know so don't leave accessories plugged into a 12v car jack overnight or you may end up with a dead battery. If this happens then I recommend you read this Car Won't Start Just Clicks (Dead Car Battery).